English is spoken in more than 60 countries and it's estimated that it's used by more than 1 billion people.
There are many varieties, accents and dialects of English, and learners generally learn to speak it in the accent in which they're taught, or in the particular accent they prefer.
I asked readers on another of my sites this question:
British English (Received Pronunciation) and General American English accents can be understood by all English speakers – which one do you prefer to learn?
The poll results were 68% for British English, and 32% for American English.
These results surprised me a little because I think I'd expected the majority of people to vote for American English. What do you think? Which accent do you prefer to learn?
In my opinion no English accent is any more important than any other: what's important is that you can communicate clearly. And very few of us adults learn to speak a second or third language like a native anyway – we nearly always speak with at least a hint of our own native language 🙂
Here's my list of some of the sites offering mostly free or low-cost pronunciation resources for learning English. They include some excellent audio and video resources that will help you speak English more clearly.
It's a public list so if you have a favourite site that's not yet included, please add it 🙂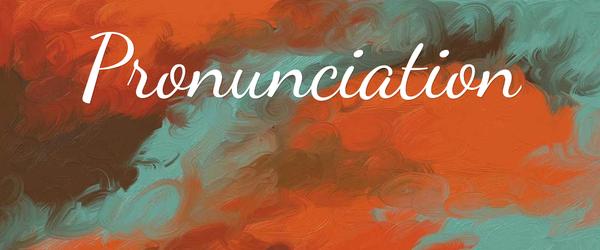 Pronunciation resources for independent English language learners
Useful resources to help you improve your English pronunciation.
Apr 08, 2014 - rachelsenglish.com -

1313

American English pronunciation from Rachel's English – videos to help people improve their American English pronunciation.
Apr 08, 2014 - onestopenglish.com -

1383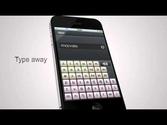 For fans of Adrian Underhill's fantastic Interactive Phonemic Chart, this not-to-be-missed app is the ultimate mobile English pronunciation aid for teachers and students. Based on the best-selling Sound Foundations title, Sounds: The Pronunciation App helps you study, practise and play with pronunciation wherever you are.
Apr 08, 2014 - bbc.co.uk -

1299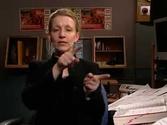 Pronunciation tips from BBC Learning English. Good pronunciation is very important for good spoken communication. However you do not have to speak like a native English speaker to have good pronunciation. There are many different natural varieties of English pronunciation in Britain and around the world.
Sep 15, 2014 - macmillaneducationapps.com -

1282

The ultimate mobile English pronunciation aid, for students and teachers. Based on the best-selling "Sound Foundations" by Adrian Underhill, Sounds helps you study, practise and play with pronunciation wherever you are.
Apr 08, 2014 - englishforums.com -

1337

English Pronunciation And Accent Reduction Section! Large collection of pronunciation videos. The native English speakers in these lessons are a mixture of American and UK accents.
Apr 08, 2014 - howjsay.com -

1524

A free online Talking English Pronunciation Dictionary - simply mouse over your entry to hear it pronounced. American and British spellings, with alternative pronunciations. Sounds are fast, clear and completely natural, pre-recorded by native speakers. Answers the question "How do you say...?".
Apr 08, 2014 - cambridgeenglishonline.com -

1509

The most-complete, fun, free phonetics resource on the web! Brought to you by Cambridge English Online Ltd.
Apr 08, 2014 - phonetizer.com -

1603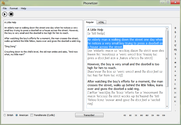 English phonetic transcription software. Phonetizer is software for Windows, Mac OS X and the web that easily and quickly adds phonetic British or American English transcription to any English text.
The Windows version of Phonetizer also allows you to listen to any English text with the help of the built-in text-to-speech component.
Simply select any text you wish spoken and click on the Speak button on the toolbar!
Apr 08, 2014 - bl.uk -

1333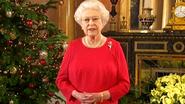 RP: what it is, and where it's used. From the British Library. Received Pronunciation, or RP for short, is the instantly recognisable accent often described as 'typically British'. Popular terms for this accent, such as 'The Queen's English', 'Oxford English' or 'BBC English' are all a little misleading.
Apr 08, 2014 - dialectblog.com -

1234

Learn a Standard British Accent (RP).
Apr 08, 2014 - saundz.com -

1558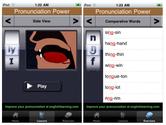 Saundz online education software helps non-native speakers learn the 40 sounds of American English. Students can practice their English pronunciation skills.
Apr 08, 2014 - eslpod.com -

1138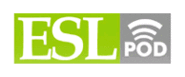 English as a Second Language Podcast.
Apr 08, 2014 - englishpronunciationcourse.com -

1304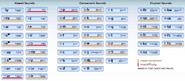 Free Pronunciation Audio Course Reveals the Secrets to English Pronunciation so You Can Avoid Embarrassment and Speak Clearly and Confidently! English Pronunciation Lab has been designed to be your one-stop pronunciation guide for the English language.
Apr 08, 2014 - hansencommlab.com -

1136

Hansen Communication Lab Pte Ltd - Speak Clearly, Correctly & Confidently!